Doppelganger Daughter To The Extreme! Ava Phillippe Is Reese Witherspoon's Twin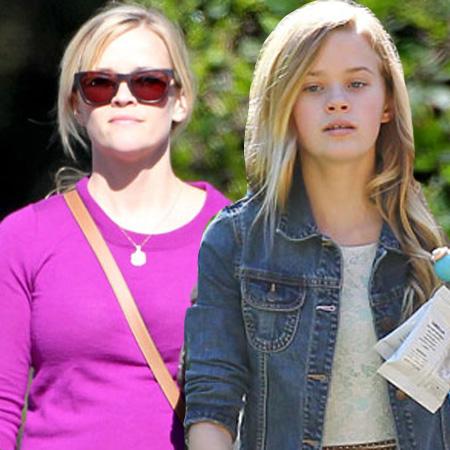 Like mommy, like daughter!
Reese Witherspoon hit a Brentwood birthday bash over the weekend, and it was hard to tell the Academy Award winning actress apart from her 13-year-old doppelganger daughter Ava Phillippe - and RadarOnline.com has photos of the shockingly similar looking duo in action.
Joined by her mother, Mary, and baby Tennessee Toth, Reese, was casually clad and fresh from her Mexican girls-only getaway, while Ava looked beautiful in a cream lace dress and denim jacket.
Article continues below advertisement