Sexy Or Freaky? Shocking Photos Of Porn Stars Without Makeup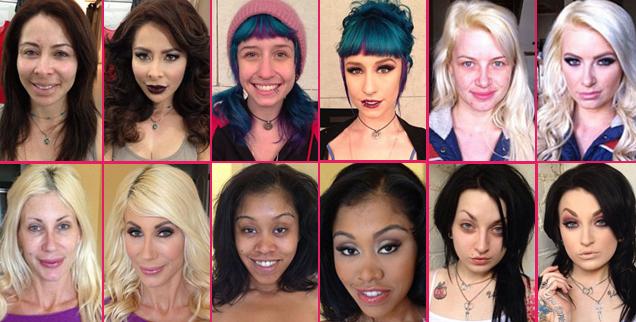 They are famous for taking off their clothes and getting busy on camera, but today, the top adult actresses are stripping off… their makeup!
In a shocking before-and-after photo project with makeup artist Melissa Murphy, porn industry princesses show off their naked faces, without any foundation, bronzer or blush painted on – and RadarOnline.com has the shocking photos.
Showing off their shiny skin, pimples and obvious plastic surgery, some of the girls are nearly unrecognizable without help from the top makeup artist.
Article continues below advertisement
Murphy, who dolls up the adult actresses before they get naked, started posting the photos on her Instagram just a few months ago, and people immediately took interest in the shocking transformations.
Do you think the porn stars look better or worse without makeup? Sound off below.