Oscar Pistorius Is NOT Suicidal! Family Denies Claims Murder Defendant Wants To Take His Own Life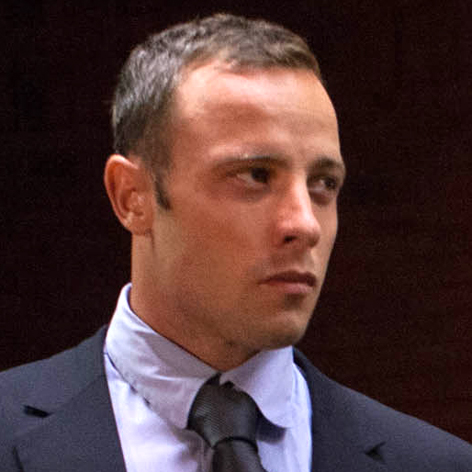 Oscar Pistorius' family has denied reports the athlete is so devastated by the death of his girlfriend that he wants to take his own life.
The South African runner's relatives have come out swinging after his friend Mike Azzi claimed the 26-year-old is "on the verge of suicide" after shooting model Reeva Steenkamp on Valentine's Day – something he says was an accident.
As RadarOnline.com previously reported, Azzi said in the BBC documentary Oscar Pistorius: What Really Happened?: "I would say that, just by speaking to him, he is a broken man."
Article continues below advertisement
But in a statement issued by the athlete's uncle, Arnold Pistorius, the family said he "is in deep mourning but despite the tragic circumstances he is certainly not suicidal."
The statement went on to say: "From the moment we were first informed about the dreadful event…we have worked hard to come to terms with the sad news of Reeva Steenkamp's death and Oscar's role in it.
"Oscar, broken as he currently is, believes he has a purpose in life and is working towards that."
There have also been reports that the sprint runner, who was the darling, of the 2012 Olympics is facing financial ruin as his legal costs mount.
The statement said: "The family doesn't deny that Oscar's legal expenses are massive and that he has sold off some of his investments, including his racehorses.
"Oscar will evaluate the cost situation on a day-to-day basis and make decisions as required."
In the meantime, his legal team has filed an appeal in a South African court against the bail restrictions imposed upon him.
According to AP, lawyers for the double-amputee argue he should not have to surrender his passports and travel documents.
They have filed court papers saying he is not a flight risk and should be allowed to travel outside South Africa, as long as he has official permission to do so.