Oscar Pistorius Is A Suicidal 'Broken' Man Says His Best Friend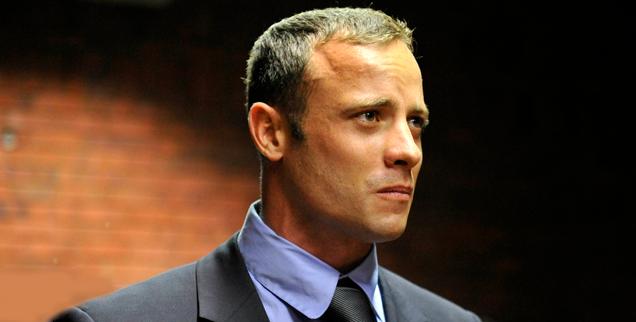 Oscar Pistorius is a broken man who thinks about killing himself, his best friend has revealed in a new documentary.
Since Oscar was charged with murdering his girlfriend, "I'd go as far as to say he would be on the verge of suicide," his pal Mike Azzi reveals in the BBC documentary Oscar Pistorius: What Really Happened? "He's just like someone walking around in circles. He doesn't know where he is going. I would say that, just by speaking to him, he is a broken man."
Article continues below advertisement
Oscar is accused of killing his model girlfriend Reeva Steenkamp at his home in South Africa on Valentine's Day. The track star, who thrilled the world at the Olympics last summer by competing on his prosthetic legs, claims he shot Reeva through a bathroom door thinking she was an intruder.
In the documentary, set to air on the BBC on Monday, race horse trainer Azzi, who is so close to Oscar the runner calls him "Uncle Mike," says his friend's state of mind really worries him.. "I get the feeling that he's really hurting and he's an inkling of the man that he used to be."
But the documentary also claims Oscar initially showed bravado with the cops who arrested him, telling them, "I'll survive. I always win."
And although Azzi believes it was an accident, even he says, "in life there are those moments of madness where people are just uncontrollable. I pray to God that's not the case with him."
Meanwhile, "He's selling off all his property and everything because of the legal costs,"Azzi says.