Beautiful Little Girl - Who Has Suffered Alopecia Since Age 2 - Has Dream Come True With Donated Wig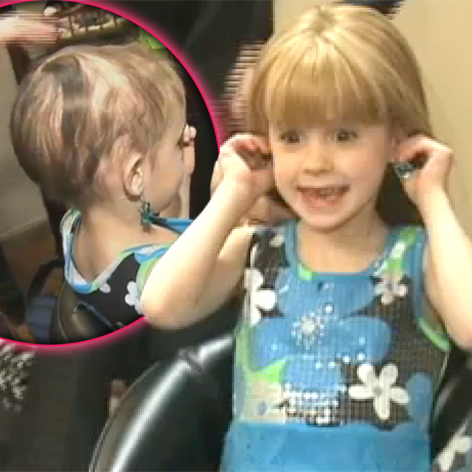 Article continues below advertisement
The child began losing her hair at just 2 years old, and subsequent tests revealed she was suffering from the alopecia areata -- an ailment which affects only 0.1 - 0.2 % of the population, and causes hair loss from some or all areas of the body, usually from the scalp
Deanna contacted Wigs 4 Kids, who immediately donated one of their creations, which retails at around $800 and uses real human hair gathered from more than 8,000 donors internationally. The brave little girl will now return to the headquarters of the charity each year to be fitted with a new custom-made wig.
"We help everyone," Wigs 4 Kids founder Maggie Varney said, "and we turn no one away."
Varney told MyFoxDetroit that she came up with the idea for the nonprofit ten years ago when she was working as a cosmetologist with adult cancer patients and realized there was no kind of assistance program to help children.
Couple Married 72 Years Die One Hour Apart, Holding Hands
"I'm accredited to work with adult patients, I own a salon, I can certainly help a few kids," she explained about her decision to start the organization. "I just had no idea there were so many children that needed our help."
For more info, or to make a donation, check out Wigs 4 Kids.
And you can watch Ella's delighted reaction to her new head of hair, right here on RadarOnline.com.