Couple Married 72 Years Die One Hour Apart, Holding Hands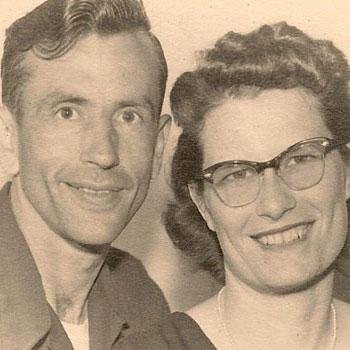 By Amber Goodhand - RadarOnline.com Reporter
It's a truly heartwarming tale of eternal love.
Gordon and Norma Yeager were happily married for 72 years before they died last week, just one hour apart, while holding hands, RadarOnline.com is reporting.
The State Center, Iowa couple were in a car accident last Wednesday and both sustained broken bones and injuries that left them in the intensive care unit.
"She was saying her chest hurt and what's wrong with Dad? Even laying there like that, she was worried about Dad," the couple's son, Dennis Yeager, told ABCNews.com. "And his back was hurting and he was asking about Mom."
Article continues below advertisement
As the couple's condition deteriorated, they were moved into a room together and put into beds side-by-side so they could hold hands. Gordon, 94, passed away at 3:38 p.m. -- but what appeared on his monitor shocked his family.
"Someone in there said, 'Why, then, when we look at the monitor is the heart still beating?'" their daughter, Donna Sheets said. "The nurse said Dad was picking up Mom's heartbeat through Mom's hand."
Dennis added, "And we thought, 'Oh my gosh, Mom's heart is beating through him."
Gordon's wife Norma, 90, died exactly one hour later.
"Dad used to say that a woman is always worth waiting for," Dennis said. "Dad waited an hour for her and held the door for her."
According to family members, Gordon and Norma were married on the day she graduated from high school, just 12 hours after becoming engaged.
"They always did everything together," Donna said. "They weren't apart. They just weren't."
Article continues below advertisement
The loving couple's obituary lists survivors as 14 grandchildren, 29 great-grandchildren and one great-great grandchild in addition to their own children.
"Grandpa and I were talking this summer about all of the people getting divorced for this reason or that and he mentioned that nobody stays together anymore," their grandson, Randy Yeager, wrote to ABCNews.com in an e-mail.
"I told him that my wife Mara and I would never be getting a divorce and he said, 'That's because you're old school, like me!'
"That was one of the greatest compliments I could have ever received and one I will strive to live up to for the rest of my life."
Gordon and Norma were placed in a casket together, holding hands, and will be cremated with their ashes mixed before the burial.
"All their life has been together," Donna said. "So, when it came to the funeral home, the family asked, 'Can we have them put in the casket together holding hands?' Because that's the way their life was."