Lindsay Lohan Is A Homewrecker, Claims Woman Who Lost Her Fiance To The Troubled Actress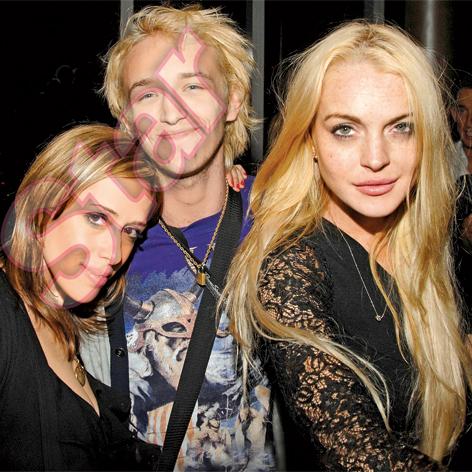 Lindsay Lohan has been labeled "a homewrecker" by a woman who claims the Mean Girls actress stole her former fiance, according to an exclusive new report in Star magazine.
Aesha Waks alleges that troubled Lindsay, 26, hooked up with her boyfriend of five years, Liam McMullan last December.
"Lindsay destroyed my world," a distraught Aesha tells Star.
"I am devastated and still love him, but he says he wants to be with her and save her.
Article continues below advertisement
Aesha goes on to tell Star about how she found out that she had been kicked to the curb.
"I was supposed to spend Christmas day with Liam and his family, but he cancelled," Aesha reveals.
"A few days later, Liam finally got in touch and said that he and Lindsay had formed a 'deep spiritual relationship.' He admitted that he had actually been with Lindsay on Christmas, lying in bed for hours together."
VIDEO: Lindsay Lohan In The Canyons: Your Sneak Peek Here!
When reached for comment, McMullan shot down Waks' homewrecking claims, telling Star they had already split before he started hooking up with Lohan.
To read the full shocking story, pick up the new issue of Star magazine -- on newsstands Thursday.