Lindsay Lohan Won't Face Prosecution In New York Nightclub Assault Case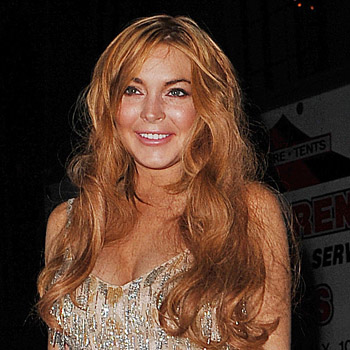 The Florida fortune teller who claimed she was assaulted by Lindsay Lohan in a New York nightclub is "disappointed" that the District Attorney has decided against prosecuting the troubled actress, her lawyer Gloria Allred tells RadarOnline.com.
Tiffany Mitchell said Lohan, 26, struck her at hotpsot Avenue on November 29, causing her injury.
"Tiffany is very disappointed that the District Attorney has not decided to prosecute Lindsay Lohan as a result of the incident in New York involving Tiffany Mitchell and Ms. Lohan," Allred said in a statement.
Article continues below advertisement
"Tiffany had two witnesses who spoke to the District Attorney and corroborated what Tiffany alleged to have occurred.
"Tiffany also suffered injuries in the incident and provided photographs of her injuries to the District Attorney. These injuries required medical care.
"Despite this evidence, the District Attorney has not prosecuted Ms. Lohan. The District Attorney has never told us that there was any issue about Tiffany's credibility, nor did the District Attorney indicate that their office believed that what Tiffany reported was unfounded.
"Nevertheless, it appears that the District Attorney's office feels that the case against Ms. Lohan cannot be proven beyond a reasonable doubt, which is the high burden of proof required for conviction in a criminal case."
As RadarOnline.com previously reported, a Palm Beach socialite labeled Tiffany a "professional liar."
"Ms. Mitchell is considering all of her legal options in the civil justice system because of what she suffered that night." Allred added.