Khloe Kardashian Accused Of 'Emotional Cheating' With Rapper By Lamar Odom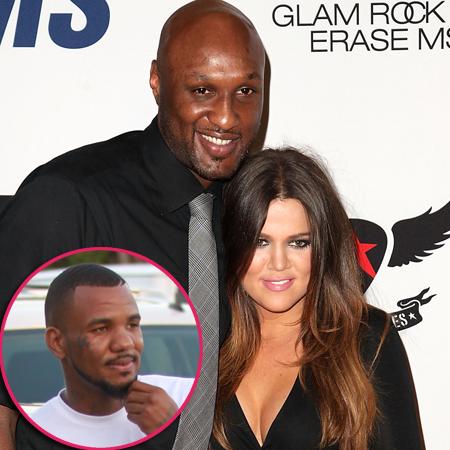 Khloe Kardashian's three year marriage to Lamar Odom has hit a rocky patch -- according to a bombshell new report in Star magazine, claiming the reality star has started to move on from her womanizing husband by getting close to another man!
While Lamar has been caught out getting cozy with other women during his frequent, wife-less jaunts to nightclubs, Star reports that Khloe has been spending a lot of time lately with rapper The Game -- real name, Jayceon Terrell Taylor -- who's become a fitness adviser to both Khloe and her little brother, Rob Kardashian.
Article continues below advertisement
"They talk all the time," a Kardashian source tells Star. "She even texts him while Lamar sleeps in their bed right next to her. The Game has been a rock for Khloe, listening to her problems, giving her advice and telling her she's beautiful inside and out. He keeps saying she can do better than Lamar and she needs a man like him, who'd treat her like the queen she is."
Meanwhile, Khloe's budding relationship with the rapper is causing Odom to become suspicious of his wife's new pal, according to Star.
"Lamar thinks Khloe and The Game are more than friends. She will go hours without answering Lamar's calls, which has never happened before. And she talks about The Game nonstop," the insider tells Star.
"That night in the car, Khloe let it slip that The Game told her she has a nice ass. Lamar flipped. He told her The Game is trying to get with her and that she's cheating emotionally, which she didn't deny."
For all the exclusive details on Khloe and Lamar's troubled relationship, and her growing friendship with The Game, pick up the latest issue of Star magazine -- on newsstands Thursday.