Kendall Jenner On Weight Bullying, 'Calling Someone Too Skinny Is The Same As Calling Someone Too Fat'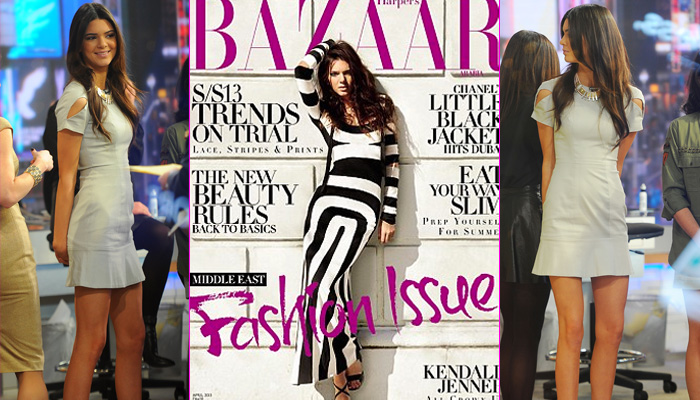 Article continues below advertisement
"I am constantly criticized for being too skinny," the Keeping Up with the Kardashians star complains, showing off her twiggy frame sans pants in one of the racy images from the magazine.
"I'm trying to gain weight but my body won't let it happen," she claims. "What people don't understand is that calling someone too skinny is the same as calling someone too fat, it's not a nice feeling."
Jenner, who claims that her modeling career helped her overcome her childhood shyness, also opens up about how it's helpful to have three very different older siblings.
"I go to them for different things," she explains. "Khloe is like my second mom, so whenever my little sister and I are fighting or we're fighting with our parents, we call Khloe.
"Kourtney is very, realistic with things. She will tell you the cold, hard truth, even if it will make you cry, so whatever you're dealing with, if you want to talk to her, she'll be very realistic.
"Then Kim is supersmart and really tech-savvy, too. She's been through a lot, so we can go to Kim with anything and she'll have literally the best advice."
Article continues below advertisement
Reckless On The Road! Kendall Jenner Accused Of Texting While Driving, Swerving Across Freeway
"I mean, I do get that I have a reality TV show, so it's kind of contradicting myself, but at the same time, I'm trying to stay a little more private."
But sometimes she still struggles with her public persona.
"It's actually insane to me! I always say this to my little sister, I cannot believe four million people are looking at what I'm doing at all times. It kind freaks me out and gives me a little anxiety sometimes."