Judge Enters Not Guilty Plea For Batman Shooter Suspect James Holmes; 'Truth Serum' Could Be In Play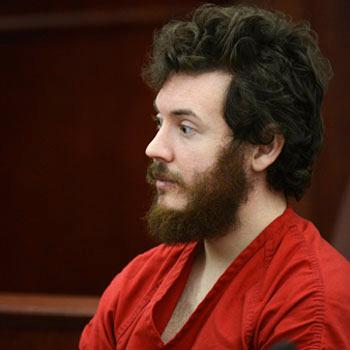 Colorado District Judge William Sylvester Tuesday entered a not guilty plea on behalf of suspected movie theater shooter James Holmes, RadarOnline.com has learned, and says he might permit the use of a narcoanalytic interview - aka, "truth serum" - if Holmes changes the plea to not guilty by reason of insanity.
Sylvester came to the decision after Holmes' legal team said their client still hadn't come up with a plea. The judge said Holmes, if he wants, could change his plea to not guilty by reason of insanity. Should he take that path, he could be subject to the narcoanalylitic interview - which incorporates the use of sodium amytal and pentothal - which would lower his inhibitions in an effort to determine his mindset. The accused shooter's lawyers have opposed its use, claiming it would violate Holmes' rights.
Article continues below advertisement
Holmes was front-and-center Tuesday, clad in a red jumpsuit with wild hair and a thick, dark beard as his parents, James and Arlene Holmes, watched on from the court benches.
Holmes is charged with 166 counts of first-degree murder and attempted murder in the July 20 massacre that left 12 people dead and 70 injured at an Aurora, Colo. theater during a midnight showing of The Dark Knight Rises.
If convicted, the 25-year-old could face execution or life incarceration. Prosecutors said they will announce their sentencing goal April 1, and the trial is set to begin August 5.
The Aurora incident and December shooting in Newtown, Conn. have had a prolific social impact in the past year, pushing gun control to the forefront of the country's hotbed political issues.