Mastermind Of The 'Great Train Robbery' Bruce Reynolds Dies At Age 81, Broke & Living On Charity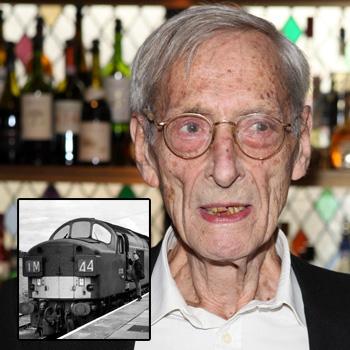 The criminal mastermind behind the notorious Great Train Robbery in 1963 that hauled in almost $4 million has died at age 81 following recent health problems, RadarOnline.com is reporting.
Bruce Reynolds was described as the brains of the infamous gang of British thieves who pulled off one of the biggest heists in history when they targeted a Royal Mail train from Glasgow that carried letters, packages and huge quantities of cash, which would be worth $60,650,000 today.
Article continues below advertisement
The robbers forced the huge diesel-electric locomotive to stop in Buckinghamshire, England, in the early morning hours of Aug. 8, 1963 by tampering with a signal and making it show red, reported The Huffington Post UK. They then stormed the train by force and unloaded the money in just 25 minutes onto a truck at a nearby station.
Train driver Jack Mills was struck in the head by gang member James Hussey during the attack and died from related injuries seven years later, although it was widely believed until last year that it was Ronald "Buster" Edwards who had delivered the fatal blow.
In the wake of the crime, the villainous group scattered and while most were caught and given long sentences, Ronnie Biggs escaped from Wandsworth Prison in 1965 and fled abroad to Australia and Brazil, living on the run for a whopping 36 years.
Reynolds spent just five years evading the authorities before being arrested in 1968 and sentenced to 25 years. However, he was released in 1979 and went from convict to published author with his memoir, The Autobiography of A Thief.
In the book, Bruce claimed that the Great Train Robbery went from his biggest success to a curse because no one wanted to employ him afterwards – legally or illegally. "I became an old crook living on handouts from other old crooks," he said.
All of the profits from the massive crime were reclaimed so Reynolds ended his days living on income support in a dingy flat in Croydon, South London, funded by a charitable trust.