SNEAK PEEK: Pregnant Jessica Simpson Returns For New Season Of Fashion Star!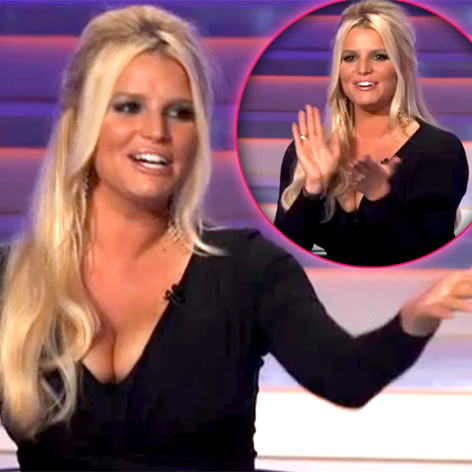 We've got a preview of NBC's Fashion Star, featuring celebrity mentors Nicole Richie and John Varvatos and expectant mom Jessica Simpson assessing teams of designers hoping to establish a name for themselves on a national stage.
This year will see some slight changes to the format, as Louise Roe has taken over for previous host Elle Macpherson, while the mentors will lead teams of four designers.
Richie said she's hand-picked her team of designers and will be working with them exclusively, while Simpson said she "came back to Fashion Star because I was really excited to work with the designers.
Article continues below advertisement
"We're mentors to help the designers make sure their choices are correct … it is so fun to be back!"
Jessica said that "the best part of Fashion Star is to watch it and buy it -- a woman cannot ask for anything better!"
The show "collected a lot of great fans the first season," Varvatos said.
On the show, higher-ups from department stores like Saks, Macy's and Express scout the contestants' output with the option to bid on the hottest new fashions they can put on their shelves.
The second season of Fashion Star premieres Friday on NBC at 8/7c.