Exclusive
It Was NO Accident! Jessica Simpson Planned To Reveal Baby's Gender On Jimmy Kimmel Live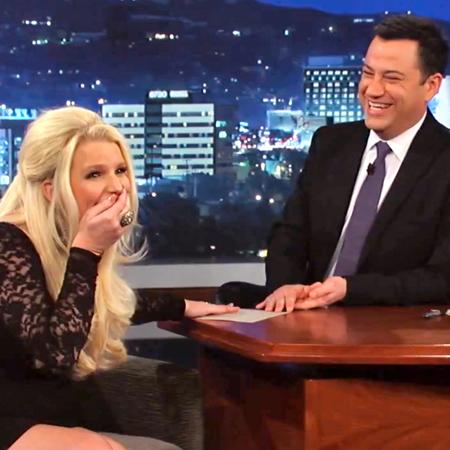 Article continues below advertisement
"She knew that she would be taping interviews to promote Fashion Star, so the timing couldn't be more perfect." Not only was that line rehearsed, but Jessica's stratagem was designed to stir-up as much publicity for her new show Fashion Star (which premieres Friday) as possible by stringing the revelation out for as long as she could!
"It was the perfect excuse to bide her time, drum up as much speculation as possible, before revealing she was having a boy right before the second season premieres," the source said.
"She thought up a few ideas with Eric and they felt the wiener gag would seem the most harmless and less obvious, so she went with that."
As RadarOnline.com previously reported, Simpson, 32, was asked by Jimmy if she was enjoying her pregnancy second time around.
She revealed it was "totally different," and marked by bouts of vomiting.
"The crazy thing is I never knew a wiener could make me nauseous," Simpson said in her typically crass-yet-charming way.
"Well I guess I just told the world that I'm having a boy!
"I can't believe I just did that, that was not planned… I just did it so crude, I feel awful!"
She later tweeted, "Accidental announcement tonight on @jimmykimmel."
The lady clearly doth protest too much!
youtube