Carly Rae Jepsen To Boy Scouts: Call Me, Never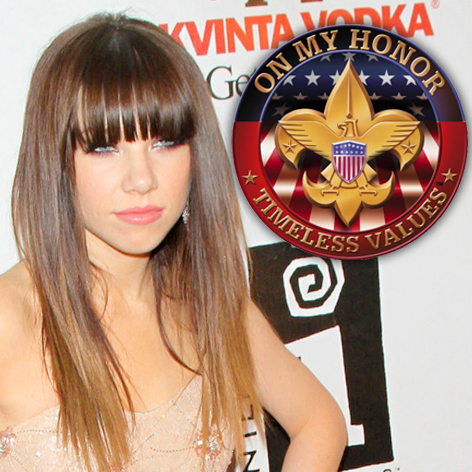 Citing their longstanding exclusion of gay people, Carly Rae Jepsen has pulled out of a summer concert for the Boy Scouts of America, RadarOnline.com has learned.
The breakout singer, 27, said Tuesday she will not take the stage at the National Scout Jamboree this July in Mount Hope, West Virginia because of the group's ban on openly gay members.
"As an artist who believes in equality for all people, I will not be participating in the Boy Scouts of America Jamboree this summer," Jepsen tweeted. "I always have and will continue to support the LGBT community on a global level ... and stay informed on the ever changing landscape in the ongoing battle for gay rights in this country and across the globe."
Article continues below advertisement
Drops of Jupiter rockers Train was also scheduled to play, but have canceled as well citing similar concerns.