Exclusive
Family Of Bullied 12-Year-Old Who Died After Vicious School Attack Considering Legal Action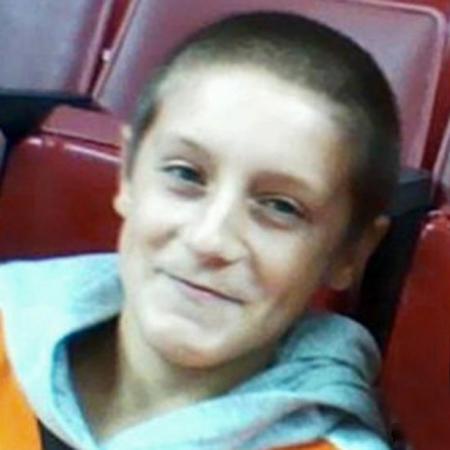 The family of the 12-year-old boy who was seemingly "bullied to death" is considering taking legal action over the devastating tragedy, RadarOnline.com is exclusively reporting.
As we previously reported, Philadelphia sixth-grader Bailey O'Neill died Sunday after being hospitalized for vomiting and seizures following a brutal beating by two boys at Darby Township School last month.
"We are doing alright," his devastated grandmother, Joy Fecanin, told RadarOnline.com following the heartbreaking decision to take the young boy off life support -- just one day after his twelfth birthday.
Article continues below advertisement
When asked if the family, which includes Bailey's mother, Jina Risoldi, will be taking legal action, Fecanin told RadarOnline.com, "I don't know yet, but it's being considered.
"My daughter is going to speak out tomorrow, I think she is doing a press conference," explained Fecanin, who has previously expressed her hope that her grandson's tormenters will be punished.
While the students who jumped Bailey were suspended for two days, investigators have not yet revealed whether they will be criminally charged, NBC 10 Philadelphia reported.
Delaware County District Attorney Jack Whelan announced that investigators are trying to determine if the injuries Bailey received during the attack caused his seizures, and are currently interviewing students and recess aides who were on the playground when the brawl broke out.
Bailey's seizures started nearly two weeks after he was jumped in the fight, in which he suffered a concussion and a broken nose, according to O'Neill's family. After the seizures began, doctors put the boy in a medically-induced coma and also administered a blood transfusion for pneumonia.