Kate Gosselin Says She Has 'Deep Scars' From Being Bullied -- 'I Felt Insecure, Alone & Ugly'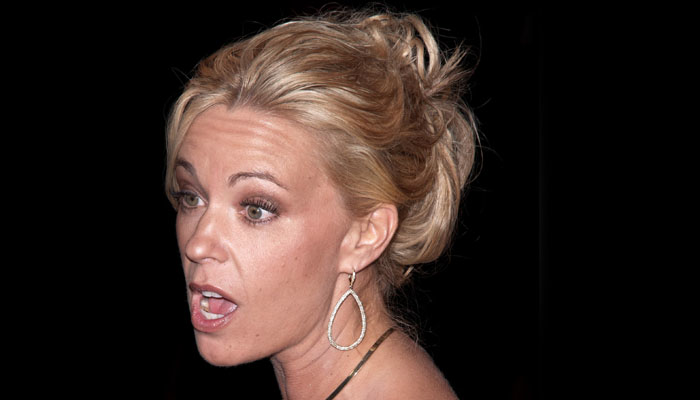 Kate Gosselin is speaking out against bullying by revealing her own "deep scars" left by cruel comments and bullies and RadarOnline.com has all the details.
The mother of eight opened up to BullyVille about what she categorizes as emotional bullying, in a piece titled, "My Experience with Real Life and Internet Bullying" — claiming not only that she was bullied in middle school, but she was also the victim of "adult bullying."
Article continues below advertisement
"I've been bullied. A lot," Kate writes.
"Most of my memories are confusing emotional struggles to figure out who I was and where I fit in. I was definitely bullied back then and the cruel comments and mean displays are memories that have left deep scars that remain with me til this day. Bullying made me feel insecure, alone, ugly, powerless, and hopeless at times."
Jon Gosselin's ex labels bullying as a "horrible disease" with no cure and says bullying via the Internet became very evident after her family gained fame in 2006 with Jon and Kate Plus 8.
"When my life became very public in 2006 with the airing of our show 'Jon and Kate Plus 8' on TLC, I was honestly surprised that 'adult bullying' via the Internet existed," Kate says.
"I am a positive person by nature and the fact that people, many of them, flocked to the Internet to make ugly hurtful and untrue comments about myself and my family truly shocked me!"
Kate, 37, says she tries to ignore most of the "haters" and she uses their bullying as motivation to succeed.
"I ignore most of the hate and lies. I have better things to do with my time. I have eight wonderful children who need a mother to show them the love and support that surrounds them, not retaliation and bitterness," she says.
"I use my haters as my motivators. If they say I can't do it, rest assured I WILL do it. And I won't stop until I've succeeded in achieving any given goal… Since bullies typically come from a place of jealousy, I try not to let any of their vile dangerous words permeate me and who I know I am."