Bullied 12-Year-Old Dies After Vicious Attack Left Him In Coma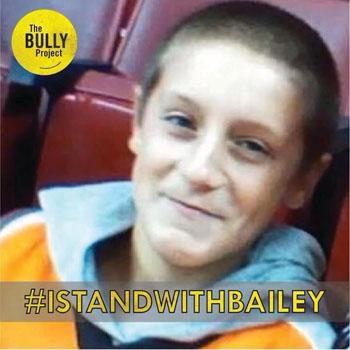 A bullied 12-year-old boy, Bailey O'Neill, has died after he was put into a coma following a playground attack in January.
The Philadelphia sixth-grader was hospitalized with seizures after he was badly beaten by two boys at his school.
However doctors couldn't save the little boy and he lost his fight for life on Sunday - one day after his 12th birthday - with his family paying tribute to 'the strongest toughest boy'.
Article continues below advertisement
Bailey's grandmother, Joy Fecanin, told NBC Philadelphia that he was jumped by two classmates during recess at Darby Township School back in January and suffered a concussion as well as a broken nose as a result. He then began vomiting and suffering seizures the next day, forcing doctors to put him into a medically induced coma, but ultimately they couldn't save him.
Fecanin set up a Facebook page in her grandson's memory and wrote: "Bailey has been the strongest toughest boy I know. He has fought this battle long and hard. There just wasn't a way to fix this. I wish I could say he will get better but I can't. Bailey has gone to be with God today :( I love you Jina Risoldi with all my heart and I will help you through this. Bailey I love you!!! Please keep Bailey's family in your prayers!!!"
The boys accused of the attack were suspended from school for two days and officials interviewed witnesses to discover if the assault was responsible for Bailey's death. It is unclear at this point as to whether or not they will face any further action.
"I would like to see these kids punished," Fecanin told NBC Philadelphia. "Something has to be done. I don't know what's taking them so long."
Meanwhile, Bailey's younger brother has been taken out of school for fear he would also become the victim of bullying.