UK's Top Cardinal Accused Of Sexual Misconduct With Priests After Slamming Gay Rights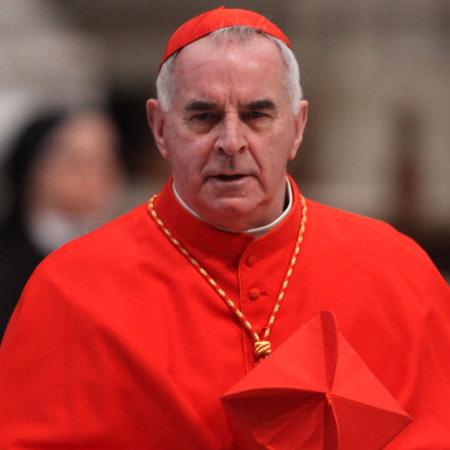 A top British Catholic cardinal who has openly spoken out against gay rights has been accused of sexual misconduct stretching back more than 30 years.
Cardinal Keith O'Brien has dropped out of the upcoming papal election in the wake of allegations made by three priests and one former priest from the diocese of St. Andrews and Edinburgh, who claim he committed "inappropriate acts" on them, reported the Guardian.co.uk.
Article continues below advertisement
Dubbed the "bigot of the year" by a gay rights group, O'Brien has condemned homosexuality as immoral, opposing gay adoption, and most recently argued that same-sex marriages would be "harmful to the physical, mental and spiritual well-being of those involved."
His homophobic public persona is a far cry from the monster being portrayed by his complainants, one of whom alleges that the cardinal developed an inappropriate relationship with him, resulting in a need for long-term psychological counseling.
The official statements were submitted to the nuncio's office the week before the Pope's resignation on February 11, and on Monday, O'Brien, 74, announced that he would not be taking part in the papal conclave meeting of the College of Cardinals.
"I do not wish media attention in Rome to be focused on me, but rather on Pope Benedict XVI and on his successor," said O'Brien in a statement.
His decision not to attend will be a welcome relief to his accusers, who fear that the extravagant reelection process could overshadow his atrocious acts.
Article continues below advertisement
"It (the church) tends to cover up and protect the system at all costs," said one of the complainants. "The church is beautiful, but it has a dark side and that has to do with accountability. If the system is to be improved, maybe it needs to be dismantled a bit."
According to the Observer newspaper in the UK, the first allegation against the cardinal was in 1980 when a then 20-year-old seminarian at St Andrew's College, Drygrange, said O'Brien – who was his "spiritual director" - made an inappropriate approach after night prayers.
The frightened victim, who is now married, suffered from depression following the abuse and later resigned after O'Brien was promoted to bishop. "I knew then he would always have power over me. It was assumed I left the priesthood to get married. I did not. I left to preserve my integrity," he said.
"You have to understand," explained the now ex-priest about the cardinal's abuse of power. "The relationship between a bishop and a priest. At your ordination, you take a vow to be obedient to him.
"He's more than your boss, more than the CEO of your company. He has immense power over you. He can move you, freeze you out, bring you into the fold … he controls every aspect of your life. You can't just kick him in the balls."
Cardinal O'Brien has denied all of the allegations and said in his statement Monday, "Looking back over my years of ministry: For any good I have been able to do, I thank God. For any failures, I apologize to all whom I have offended."