Monsignor Meth! Feds Arrest 'Cross-Dressing' Catholic Priest For Alleged Part In $9,000 A Week Drug Ring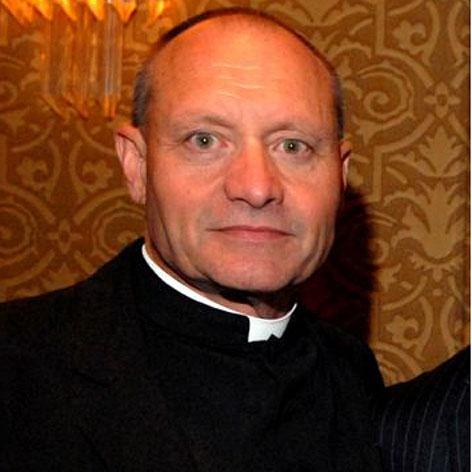 It's a drugs bust that makes an episode of Breaking Bad look like a Disney cartoon.
Monsignor Kevin Wallin is a Connecticut priest accused of being a sex-shop owning cross-dresser who allegedly made $9,000 a week dealing in methamphetamines!
It's a case that has understandably rocked the Catholic community in Bridgeport.
On January 3, the 61-year-old and another suspect were arrested after law enforcement discovered evidence of crystal meth and drug paraphernalia in his home, The Connecticut Post is reporting.
Article continues below advertisement
According to federal authorities, Wallin – now dubbed 'Monsignor Meth' – was part of a cross-country drug ring that had ties in California.
The U.S. Attorney's office claims he sold shipments of meth six times to an undercover cop between September 2012 and January 2013.
Now it seems Wallin's fall from grace began as far back as 2011 when the Roman Catholic Diocese of Bridgeport became concerned about his erratic behavior.
Sources tell The Post that diocese officials investigated allegations the priest was engaging in sex acts, entertaining "odd-looking men" and cross dressing in the rectory of St Augustine Cathedral.
Wallin resigned in July 2011.
Since leaving the church he rented two apartments in Waterbury and bought a store called the Land of Oz, which sells sex toys and X-rated DVDs.
According to The New York Post federal authorities claim the shamed priest dealt meth from the apartments and used his business to launder drug money.
Article continues below advertisement