Live Like A Kennedy! Ted's Former Home To Be Rebuilt As French Chateau For $45 Million!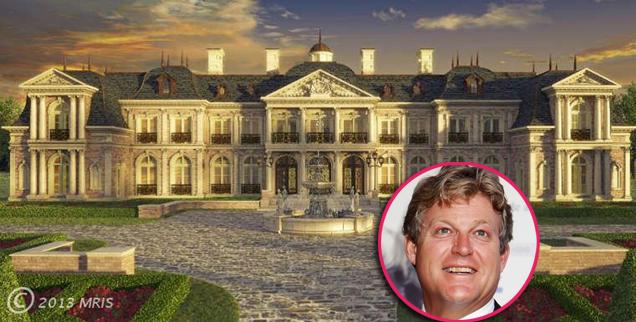 Ted Kennedy's "tear down" is on the market for a whopping $45 million and RadarOnline.com has the photos of the outrageous property. Sort of.
The former home of the late Senator is going to be torn down, but the new owners are planning to build a 30,000 square-foot mansion in its place, and that is what is being sold, with a "virtual tour" of the not-yet-built mansion available for buyers now.
Teddy's home sits on six acres in McLean, Virginia, overlooking the Potomac River and the owner of The Building Group explained why the Kennedy home is "going to be a tear down, so it's not that significant."
Article continues below advertisement
Mike Mafi approached Eric Hotung, the owner of Ted's "average, gray-shingled ranch house," who listed the house for $10 million in 2012 but there were no takers, according to the Washington Post.
So now Mafi's company has proposed building a French-style chateau on the property as a package deal. The mansion will have 10 bedrooms, 10 full baths and five half baths, eight fireplaces, a home theater, and indoor and outdoor pools.
Senator Kennedy and his first wife Joan lived in the home with their children in the 1970s and the neighborhood is home to many prominent Washingtonians, including Redskins co-owner Dwight Schar.