Stevie Wonder Slams Lil Wayne For Equating Emmett Till Murder To Rough Sex 'You Just Cannot Do That'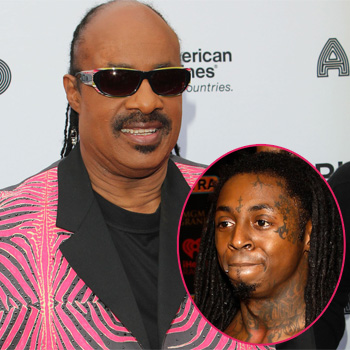 Don't expect Stevie Wonder to call Lil Wayne to say he loves him anytime soon.
The music legend slammed the controversial rapper for comparing Emmett Till's grisly 1955 murder to "rough sex" in his remix of Future's Karate Chop, FoxNews.com reports.
Fourteen-year-old Till was brutally killed in Mississippi after he allegedly flirted with a white woman. His murder played an important role in galvanizing the African American Civil Rights movement.
Article continues below advertisement
"You can't equate that to Emmett Till," Wonder said. "You just cannot do that."
Till's family has demanded an apology from the 30-year-old hip-hop star.
"Have some discernment before we say certain things," Wonder said of the crude lyrics. "That goes for me or any other (song)writer."
As RadarOnline.com previously reported, the Superstition singer came under fire himself recently for saying that gays were confused. He later insisted that his comment was misunderstood.