Exclusive
Stevie Wonder Insists His Gays 'Are Confused' Comment Was 'Misunderstood'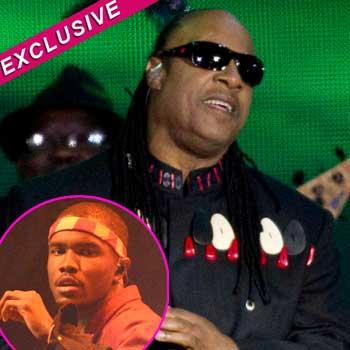 Stevie Wonder is having second thoughts about his controversial comment that gays "are confused" about love.
"I'm sorry that my words about anyone feeling confused about their love were misunderstood," Wonder said in a statement to RadarOnline.com.
"No one has been a greater advocate for the power of love in this world than I; both in my life and in my music. Clearly, love is love, between a man and a woman, a woman and a man, a woman and a woman and a man and a man.
Article continues below advertisement
HOTOS: The Name Game - Celebs Who've Changed Their Names
"What I'm not confused about is the world needing much more love, no hate, no prejudice, no bigotry and more unity, peace and understanding. Period.
As RadarOnline.com previously reported, Wonder caused a firestorm when he was asked by the UK newspaper, The Guardian, if he was surprised rapper Frank Ocean had gone public with being gay.
"I think honestly, some people who think they're gay, they're confused. People can misconstrue closeness for love. People can feel connected, they bond," Wonder said during the interview.
In July Ocean stunned the hip hop world when he revealed his first romantic relationship was with another man.
Wonder's rep is calling his new statement a "clarification."
RELATED STORIES:
Celebs React To Clint Eastwood's 'Invisible Obama' RNC Speech
Mitt Romney Didn't Pick Condoleezza Rice To Be VP Because She Is Pro-Choice & Supports Same Sex Civil Unions
President Obama: 'Michelle And I Are Shocked And Saddened' By Colorado Shooting