Mets Catcher Mike Piazza Opens Up About Gay Rumors & Steroids In New Memoir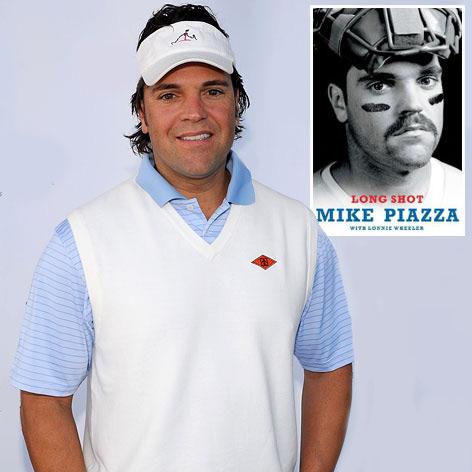 Baseball star Mike Piazza wants his fans to know two things – he's not gay, and he's never taken steroids.
The New York Mets catcher has slammed the rumors that have dogged him for years in his new memoir, Long Shot, which hits bookstores on Tuesday.
In excerpts published in the New York Post, the 44-year-old father-of-two opens up about his sexuality.
He says: "I don't know where the rumor came from, although I've heard many theories, including one that I suppose makes the most sense to me, involving a former teammate and his agent."
Article continues below advertisement
Piazza, who is married to former Playboy model Alicia Rickter, says the rumor that he was gay bothered him less than the suggestion he had something to hide.
"I found it hugely insulting that people believed that I'd go so far out of my way – living with Playmates, vacationing with actresses, showing up at nightclubs – to act out a lifestyle that would amount to a charade," he writes in his book.
"If I was gay, I'd be gay all the way."
He also denies using illegal steroids to enhance his performance on the field, writing, "I was into power, not prison."
But Piazza does admit taking substances that were legal at the time to help him cope with his grueling schedule.
They include the muscle-building supplement androstenedione, Vioxx and fat-burning pill Ephedra. The FDA later banned all three substances.
Piazza says: "I used Vioxx because it was an intense anti-inflammatory and it made me feel good.