Exclusive
Major League Baseball 'Looking Into' A-Rod's Illegal Poker Games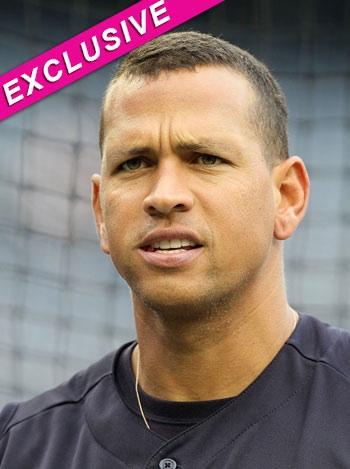 By Cliff Renfrew - RadarOnline.com Reporter
Major League Baseball is 'looking into' Yankees star hitter Alex Rodriguez's illegal poker playing, RadarOnline.com, can exclusively reveal.
Star Magazine broke the story that multi-millionaire A-Rod played in the illegal Hollywood poker ring along with various A-listers like Tobey Maguire, Leo DiCaprio and Ben Affleck.
The slugger played in a no-limit Texas Hold'em game as recently as two months ago which had a buy in of $40,000. And this has drawn the attention of MLB Senior Vice President Of Public Relations, Patrick Courtney.
Article continues below advertisement
Courtney told RadarOnline.com: "This is the first we have heard about this and we will look into it."
Calls to the Yankees organization were not immediately returned but the baseball chiefs are sure to not look favorably at one of their most famous players gambling in illegal games.
Cameron Diaz's high-profile boyfriend is seen as a poster-boy for the league and could now face a fine from the MLB if their findings are unfavorable. Poker player Adam Bilzerian is one of several sources who confirmed to Star that A-Rod has been playing big-money poker.
Bilzerian, who is writing a book titled America: Land Of The Free? told Star exclusively that he eyewitnessed A-Rod playing cards.
"I was surprised to see just how good a poker player Alex is," Bilzerian, 27, reveals. In one game that took place in a private home approximately 18 months ago, "A-Rod won a bunch of money," Bilzerian told Star.
Bilzerian also revealed how he played with Rodriguez at a high stakes game at the Bellagio Hotel in Las Vegas several years ago and that he was a very accomplished player.
Article continues below advertisement
But it is A-Rod's participation in illegal poker games that will raise red flags with MLB chiefs.
Star revealed that Rodriguez played in the illegal games run by hedge-fund manager Brad Ruderman along with a whole slew of A-listers.
"Initially, A-Rod came to the game and simply watched," another source told Star.
"But once he knew what it was all about, he brought into the game. He played two or three times, I would estimate."
A-Rod's long time lawyer, Jay Reisinger, refused to comment on whether his client had ever played in, or attended, high stakes games.
Under California law, it's illegal to play for money at underground poker clubs, although it is a crime rarely prosecuted.
A-Rod was previously cautioned back in 2005 after he attended games at an underground Manhattan club with professional card player and close friend Phil Hellmuth, the youngest player to win the World Series of Poker. He was not punished or ordered to stay out of the clubs, but MLB commissioner Bud Selig was "keeping an eye" on the Yankees hero and would step in "if necessary."