Exclusive
NY Yankees' Star A-Rod Played In Illegal Hollywood Poker Ring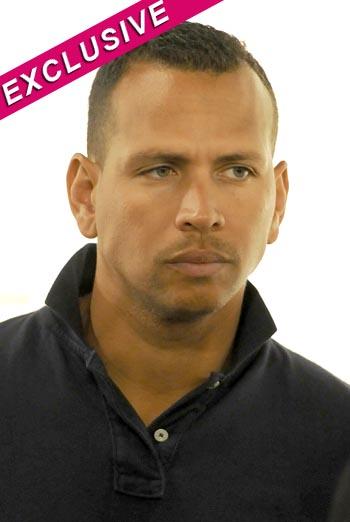 Article continues below advertisement
Poker player Adam Bilzerian is one of several sources who confirmed to Star that A-Rod has been playing big-money poker — a development sure to catch the attention of major league baseball again.
Bilzerian, who is writing a book titled America: Land Of The Free? told Star exclusively that he eyewitnessed A-Rod playing cards.
"I was surprised to see just how good a poker player Alex is," Bilzerian, 27, reveals. In one game that took place in a private home approximately 18 months ago, "A-Rod won a bunch of money," Bilzerian told Star.
A-Rod & Cameron Have A Super Weekend
He also encountered the slugger in Las Vegas. "I remember I was sitting at a table a few years ago at the Bellagio in Vegas and in comes Alex and the dude sat at the same table that I'm playing at," he said. "The average buy-in was about $5,000 but you could buy-in for a $100,000 if you wanted too. There were about seven other players at the table. Alex busted everyone except me. I was like whoa, this guy can play. He had an amazing run. He won about $20,000 and left with everyone's money."
Article continues below advertisement
Matt Damon & Ben Affleck: Boys Poker Night - See The Photos
Bilzerian's new book deals with politics and individual liberties and his revelation about A-Rod, confirmed by other sources, is an echo of the off-field controversy that the star was mired in during 2005, when baseball's commissioner expressed concern that A-Rod had been in poker clubs.
Star broke the story that Tobey Maguire, Ben Affleck, Leo DiCaprio and other top stars have been playing in illegal poker games, with Maguire now being sued by the trustee for a hedge fund. Brad Ruderman, the head of that hedge fund, is in prison for running a Ponzi scheme and used the fund's money to pay gambling debts.
Leonardo & Blake Lively In Italy
The exclusive games, by invitation only, were held at either a number of luxury Beverly Hills, Calif. hotel suites or private homes, which are unlicensed for gambling.
The games, run by gorgeous ringleader Molly Bloom, busted in 2009, after an FBI investigation uncovered Ruderman's scam.
"Initially, A-Rod came to the game and simply watched," another source told Star.
Article continues below advertisement
"But once he knew what it was all about, he brought into the game. He played two or three times, I would estimate."
Stars Arrive At Spider-Man Opening Night
A-Rod's long time lawyer, Jay Reisinger, refused to comment on whether his client had ever played in, or attended, high stakes games.
Under California law, it's illegal to play for money at underground poker clubs, although it is a crime rarely prosecuted.
However, the involvement of A-Rod is sure to come under scrutiny after he was cautioned, in 2005, that playing poker in illegal clubs could be dangerous and harmful to his image.
Cameron And Arod Hanging Out In Miami
The slugger had attended games at an underground Manhattan club with professional card player and close friend Phil Hellmuth, the youngest player to win the World Series of Poker, it was reported at the time.
Article continues below advertisement