California Model Arrested For DUI, Manslaughter & Child Endangerment After Fatal Crash With Her Kids In The Car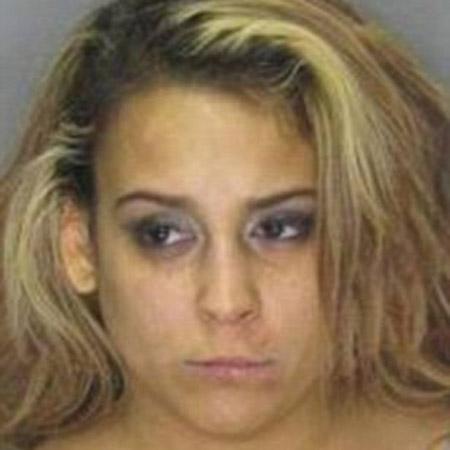 A mother-of-two was arrested on suspicion of drunk driving, and charged with child endangerment and manslaughter, after reportedly causing a fatal crash while her two young kids were in the backseat of her car, RadarOnline.com is reporting.
Aspiring model Reena Ashlie Sanchez, 24, was busted in Sacramento, Calif. following the horrific car crash that killed a man in the early hours of Sunday, according to the Sacramento Bee.
Article continues below advertisement
Local authorities charge that an "intoxicated" Sanchez was speeding on El Camino Avenue at around 3:45 a.m. with her toddlers, aged 1 and 2, sitting in booster seats in the back of her sedan when she struck another car from behind.
Sanchez's vehicle spun off the road, while the other car, an SUV, collided with a tree, causing two backseat passengers to be thrown out of the vehicle onto the road.
A 30-year-old man was declared dead on the scene, while another passenger was rushed to a local hospital.
MORE ON:
Celebrity Justice
Sanchez was transported to Sacramento County Jail Sunday morning at 11:30 a.m. The driver of the SUV did not require treatment and the two backseat passengers were said to be in stable condition.
Sanchez's children were also taken to the hospital but were said to be uninjured and are now in the custody of Child Protective Services.
In various online profiles, Sanchez describes herself as an aspiring model, actress and dancer and on her MySpace page she reveals her goals are "to have a career and to be a wonderful mommy and person in general." As for her weaknesses, she lists, "being to (sic) nice."
Police have blamed the accident partially on the Super Bowl weekend, a time when many drivers in the U.S. drive under the influence.
Sacramento police spokeswoman, Michele Gigante, said: "We have patrols out looking for drunken drivers after the Super Bowl. We are asking people to have a plan if they are going to drink. Think about the implications and how life can change in a moment."