11-Year-Old Boy Creates 'Safe & Fun' Website: Facebook For Kids?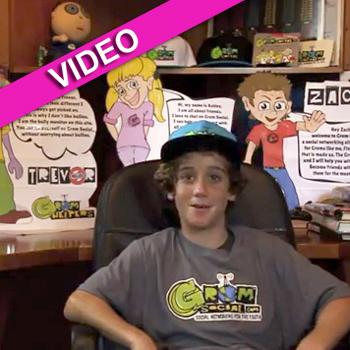 Gromsocial.com is touting itself as a "website designed for kids by kids giving them a safe & fun environment to interact in" full of safeguards, free of bullies and instilling anti-drug and smoking messages in its' users.
The site was created by Zach Marks, a precocious 11-year-old Florida boy who wanted something more age-appropriate after a number of thwarted attempts to maintain a Facebook account.
Article continues below advertisement
With that in mind, he and his family took the idea to a web designer, who brought it to life with the elements he wanted.
Watch the video on RadarOnline.com
The site has plenty of interactive features -- all geared towards kids -- including gaming, school help, news, message boards, sports and health and fitness.
For more info, check out gromsocial.com.
youtube