May She Finally Rest In Peace, Funeral For Mindy McCready Held In Her Florida Hometown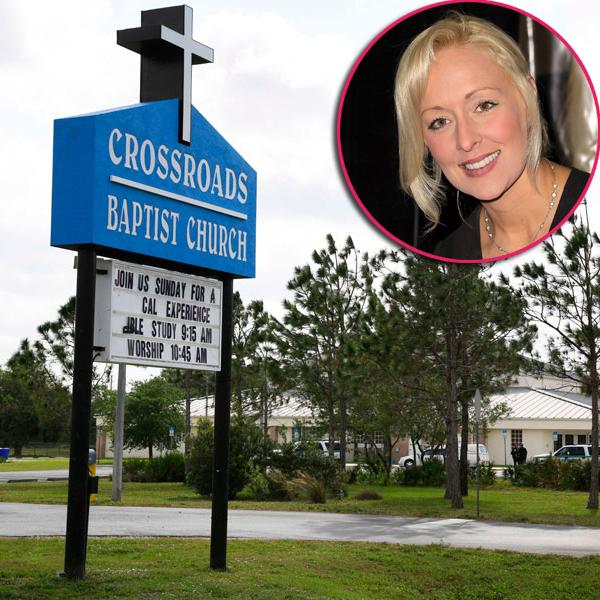 Friends and family are hoping that Mindy McCready can finally find the peace in death that she couldn't find in life as they lay her to rest on Tuesday.
The funeral service for the 37-year-old country singer who took her own life on February 17 is being held at the Crossroads Baptist Church in her hometown of Fort Myers, Florida, and RadarOnline.com has photos of the venue where mourners will say their last goodbyes.
Article continues below advertisement
As RadarOnline.com previously reported, police said McCready shot herself in the head on the porch of her Heber Springs, Arkansas home — in the exact spot her music producer boyfriend, David Wilson, had been discovered dead on January 13 from a gunshot wound. Her body was held at the Hodges Farley Funeral Home in nearby Lehigh Acres before the service.
In the 36 days between Wilson's and McCready's deaths, the despondent singer was ordered into a treatment facility for mental health and alcohol abuse issues, after her father Tim gave a statement to the court detailing his daughter's extensive substance abuse struggles in an effort to have her children removed from her care.
Tim told the court Mindy had stayed in bed for three weeks after Wilson's death, sleeping all day and mixing alcohol and prescription pills in the evening. He added she was "not bathing or even helping take care of her 2 children." Her sons were placed temporarily in foster care in Arkansas.
Fans who had followed Mindy's heart-breaking roller coaster of addiction were invited to view the service in the extra seating for the public provided in the church, reported News-Press.com. The Lee County Sheriff's Office was not expecting any road closures or delays due to the service, but were on hand in case of emergency.
A memorial service for McCready, organized by her friends and others in the music community, has also been tentatively scheduled for March 6th at the Cathedral of the Incarnation in Nashville, Tennessee.
If you, or anyone you know, is struggling with thoughts of suicide, please immediately seek help — you can speak with a skilled, trained counselor at a national Suicide Prevention Lifeline crisis center in your area, anytime 24/7 — call 1-800-273-TALK (8255)