Hello Young Love! Engaged Stars Melissa Gilbert & Timothy Busfield Hold Hands In L.A.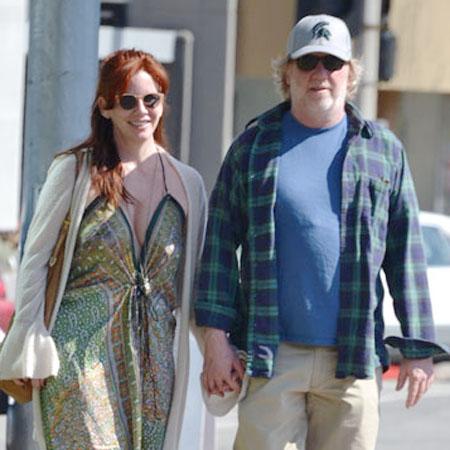 Showing that it's possible to find love after being thirtysomething, actor Timothy Busfield and fiancée Melissa Gilbert held hands as they took a romantic stroll in sunny Los Angeles on Sunday, and RadarOnline.com has the pics of the engaged lovebirds.
While the former Dancing with the Stars beauty wore a handkerchief maxi dress that showed off her ample cleavage, Busfield went super casual in a blue T-shirt, flannel shirt and baseball cap.
Article continues below advertisement
"My fiance is home," the Little House on the Prairie star gushed on Twitter Sunday morning, although she didn't explain why he was away – or where.
As we previously reported, Busfield, 55, and Gilbert, 48, announced on January 29 that they had gotten engaged over the Christmas holiday - surprising many fans who didn't even know they were dating!
This will be the third marriage for both stars. Gilbert, who has two children, was formerly married to actors Bo Brinkman and Bruce Boxleitner, while The West Wing actor, and father of three, was once married to Radha Delmarter and Jenny Meriwin.
No word on when they plan to walk down the aisle.