Who Knew They Were Even Dating? Melissa Gilbert & Timothy Busfield Engaged!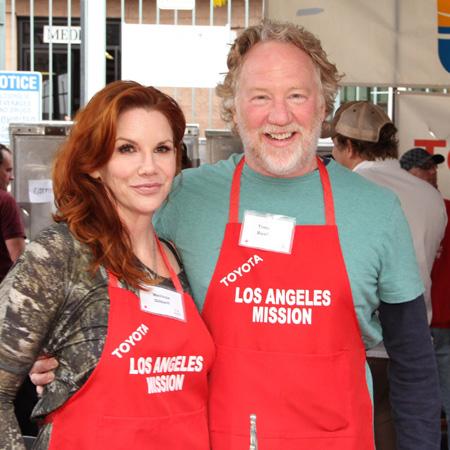 Two of TV's most familiar faces, actress Melissa Gilbert and actor Timothy Busfield, have gotten engaged, RadarOnline.com has learned, in what will be the third walk down the aisle for both.
"They got engaged over the holidays," a source told US, who first confirmed the news. "They've known each other for quite some time, as their paths have crossed off-and-on over the past 20 years."
Gilbert, 48, and Busfield, 55, enjoyed an engagement party at Beverly Hills hotspot Mr. Chow on Monday.
Article continues below advertisement
Gilbert's credits include Little House on the Prairie, Sweet Justice and most recently, Dancing with the Stars. The mother-of-two, who once was president of the Screen Actors Guild, was formerly married to Bo Brinkman and Bruce Boxleitner.
Busfield's career highlights include the TV shows thirtysomething, Trapper John, M.D., The West Wing, and Without a Trace; and films including Field of Dreams, Revenge of the Nerds and Little Big League. The father-of-three was formerly married to Radha Delmarter and Jenny Meriwin.