Rupert Sanders – Without Wedding Ring - Out For First Time Since Liberty Ross Filed For Divorce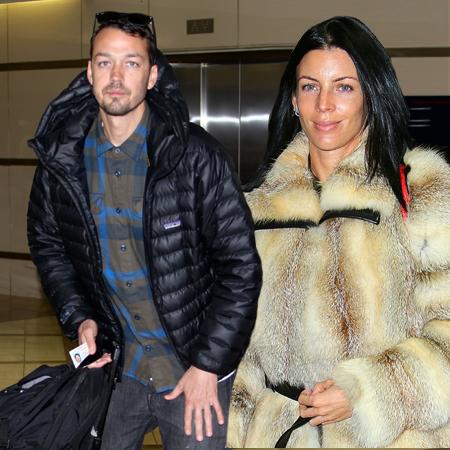 Rupert Sanders wasn't wearing a wedding ring when he was spotted for the first time since Liberty Ross filed for divorce last week, less than a year after his affair with Twilight beauty Kristen Stewart became tabloid fodder.
The 42-year-old Snow White and the Huntsman director was spotted at LAX Airport in Los Angeles; sexy model Liberty, 34, was seen across the country, doing a photo shoot in New York.
Article continues below advertisement
As we previously reported, Liberty filed her petition in Los Angeles County Superior Court last month requesting spousal support and joint custody of their two children, 8-year-old Skyla and 6-year-old Tennyson.
Sanders filed his response on the same day, also requesting joint custody.
After acknowledging his affair with Stewart last summer, Sanders issued an apology saying, "I am utterly distraught at the pain I have caused my family... my beautiful wife and heavenly children are all I have in this world. I love them with all my heart. I am praying that we can get through this together."
The two tried to undergo counseling after the scandal, but it didn't take, according to a pal.
"Liberty tried for a reconciliation but it was impossible," an insider said. "The mistrust went too deep. The decision to divorce was hers."