Oh THAT'S Embarrassing! Rupert Sanders Gushes About 'Amazing' Kristen Stewart On DVD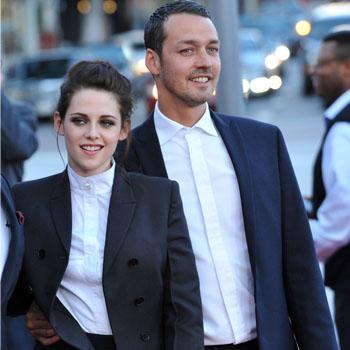 Article continues below advertisement
In the movie, Liberty plays Kristen's mother and when she first appears as Queen Eleanor on screen Rupert says "That's actually my wife!"
"First time we see Kristen Stewart," he exclaims as the woman he cheated on his wife with makes her onscreen debut.
This was the first movie Sanders directed and it was on set that the pair got to know each other.
"This is the first dialogue I shot with her; I said maybe you do a prayer. Her accent was flawless; she did such an amazing job on it."
Rupert heaps the praise on the young ingenue, saying: "Kristen was amazing. I'd sit down with Kristen at lunch and say, 'What do you think?'"
This is one DVD Liberty Ross might not want to be adding to her personal collection.
RELATED STORIES:
Kristen Stewart Arrives In Toronto Wearing Robert Pattinson's Old T-Shirt!
Kristen Stewart Complains About The High Cost Of Fame And 'Struggle To Conduct Herself In Public'