Exclusive
No Chance Rupert! Kristen Stewart Ignoring Advances From Newly Single Rupert Sanders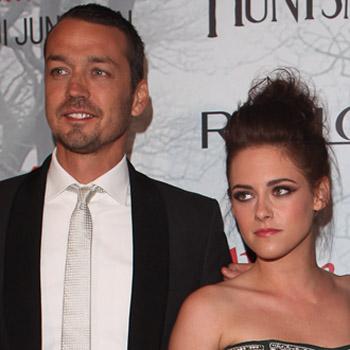 Article continues below advertisement
However, the 22-year-old actress, whose own relationship with Robert Pattinson is up in the air while he's filming in Australia, has ignored all of the filmmakers' advances.
"Rupert's reached out to Kristen, but she doesn't want anything to do with him," the source tells Radar.
"He texted her a number of times after Liberty filed for divorce, however Kristen didn't respond.
"In truth, she regrets ever getting involved with Rupert, because of how much it hurt Robert and the amount of public backlash she was subjected to.
MORE ON:
Celebrity Romance
"Kristen doesn't really know what's going on with her and Robert at the moment, and she's been left in limbo. Ideally, she would like things to go back to how they once were, but that's proving a lot more difficult than she imagined.
"But when it comes to Rupert, that ship has sailed," the source reveals.