Connecticut Couple Married For 80 Years To Be Honored For Longest Union In U.S.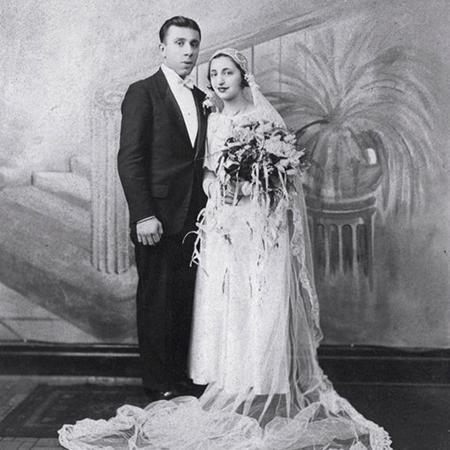 Memo to Kim Kardashian – learn a lesson from John and Ann Betar.
The Fairfield, Connecticut couple — who have been married 80 years — are set to be honored by the group Worldwide Marriage Encounter and local officials on Saturday as the "longest-married" couple in the United States, RadarOnline.com has learned.
One-hundred-and-one-year-old John, and 97-year-old Ann, who were married on November 25, 1932, have five children, 14 grandchildren and 16 great-grandchildren.
Article continues below advertisement
Their daughter Renee told The NY Daily News the couple emerged "against all odds," as Ann had pre-arranged for her to marry somebody else.
Granddaughter Heather Mitchell called the longtime loves "wonderful, generous, compassionate and good-humored.
"The way they deal with life's lessons and tragedies with such grace," she said, "is one of the things that impresses me the most about them."
She called her grandparents' humility "impressive," noting "they don't think they are unique or special. They think 'Everyone in our day got married this young,' and they don't see how special they are as everyone around them does. It adds to their charm."
John lived up to his humble rep in calling the award "quite an honor … but I don't know what it's for."
As for any tips and tricks to making a relationship last for the long haul, John said, "We just live with contentment and we don't live beyond our means -- just go with the flow."
The award is not necessarily for the longest marriage, but the longest time together, as they met as kids and went to school together. The past two couples who won boasted marriages of 84 and 78 years, respectively.