James Cromwell Arrested For Disorderly Conduct For Protesting Against 'Cat Torture'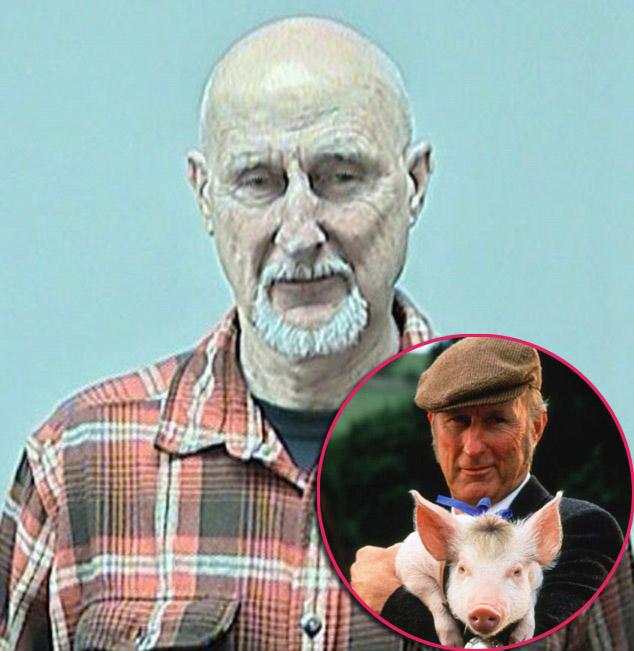 Oscar-nominated actor James Cromwell was arrested in Madison, Wisconsin on Thursday for what may be his most dramatic performance yet.
The American Horror Story star -- who ironically plays a mad doctor who cruelly experiments on humans on the show -- and PETA spokesman Jeremy Beckham both burst into a meeting at the University of Wisconsin Board of Regents to protest animal testing, while waving large signs showing a cat that had metal implanted in its head at the university's lab.
Article continues below advertisement
During his emotional protest, the 73-year-old actor, who was nominated for an Best Supporting Actor nod for playing an animal-loving farmer in Babe, yelled out: "This is not science. This is cruel!"
Cromwell was escorted out of the room in handcuffs, but his PETA sidekick had a less civilized exit as he was dragged by police so that the meeting could resume as normal.
PETA has claimed 30 cats a year at the university are starved, deafened and decapitated for brain research, reported USAToday.com, meanwhile the director of the school's Research Animal Resources Center says federal agriculture officials have found their claims to be false.
Cromwell and Beckham were taken into custody and slapped with a misdemeanor charge of disorderly conduct, according to University police Sgt. Brent Gruber, but were released from jail later that day.