Exclusive
Conrad Murray's Attorneys Duke It Out – With Each Other! Wass Orders Flanagan To Hand Over Files!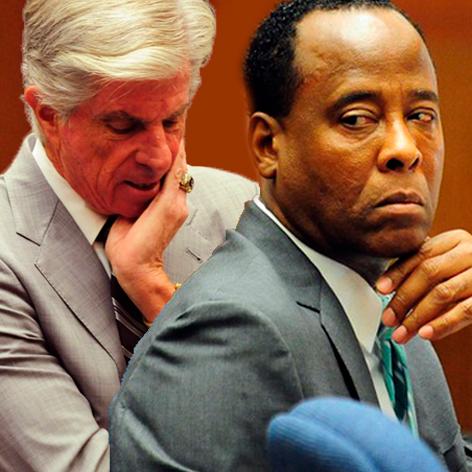 Conrad Murray's attorney, Valerie Wass, has filed court documents seeking a court order for her former co-counsel, Michael Flanagan to turn over a copy of his trial files and answer her questions regarding Murray's appeals case they have been working on together, RadarOnline.com is exclusively reporting.
Wass filed her motion to compel with the appellate court in Los Angeles. The documents allege that Flanagan hasn't returned multiple phone calls, letters, and e-mails made by Wass.
Article continues below advertisement
The disgraced former cardiologist was sentenced to jail after being found guilty of involuntary manslaughter following the death of his patient, Michael Jackson, and is currently appealing the conviction as he serves out a four year sentence at the Los Angeles County Men's Central Jail.
Following his conviction, Murray had his medical license revoked and Wass has been working, alongside Flanagan, to appeal that decision on his behalf.
However, as RadarOnline.com exclusively reported, Flanagan is planning to resign from the case, following a physical and verbal altercation he, his son and Wass were involved in.
Shortly after the altercation, Wass filed a police report alleging Flanagan's son pushed her. A Los Angeles County Sheriff's Spokesperson said it was a "very minor altercation" but that there would be an investigation in to the matter.