That's One Expensive Mummy! Brendan Fraser Is 'Broke' - Trying To Reduce $900k Annual Alimony Payment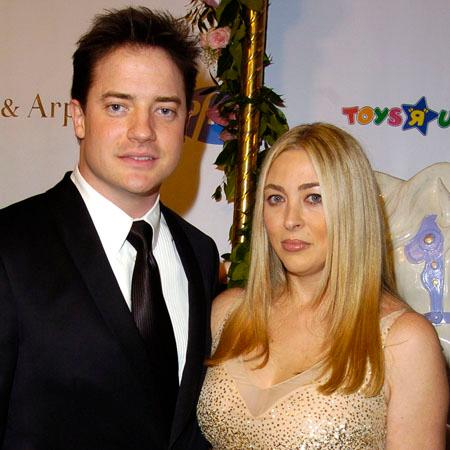 Once upon a time he was one of Hollywood's biggest box office draws, but now Brendan Fraser is "broke" and fighting to reduce the huge alimony and child support payments he was ordered to pay his ex-wife, RadarOnline.com is reporting.
Fraser, 44, who once had a net worth of $45m and is currently starring in animated movie Escape from Planet Earth, has pleaded with a Connecticut court to slash his annual $900,000 payment to Afton Smith because he can no longer afford them.
Article continues below advertisement
The Mummy actor had only settled his divorce with Afton in 2009 – but insists that he can't cover the costs he initially agreed to because he's no longer earning the money he once did.
According to a report in the New York Post , Afton claims that Brendan is hiding money from her, despite his protestations that his earnings aren't what they used to be.
Fraser has listed a number of "medical issues" to the court as a reason for why his career has been in free fall.
The former bankable star met actress Afton at a barbecue at Winona Ryder's house in 1993, shortly after his arrival in Los Angeles.
They married 5-years later and have three sons, Griffin, 10, Holden, 8, and Leland, 6.
But the romance died a year after Leland was born when Fraser's publicist announced the couple had decided to divorce.
Fraser is also locked in a court battle with producer Todd Moyer, who is suing him for an alleged physical attack last year.
This comes after Fraser filed a lawsuit against Todd early last year claiming that he delayed production on a film that the actor was set to star in.
Fraser has a spate of films coming out soon, including roles in Gimme Shelter opposite Vanessa Hudgens and a Case of You, starring Sam Rockwell, Peter Dinklage and Evan Rachel Wood.