Hollywood's Costliest Celebrity Divorces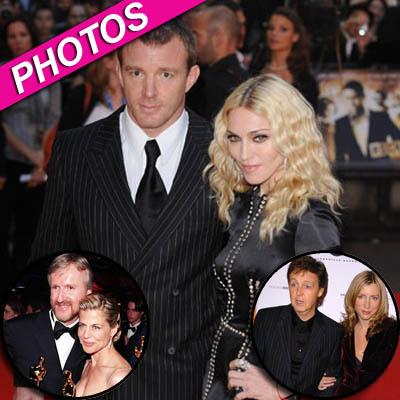 Luckily Kim Kardashian set up a prenup with Kris Humphries before they traded vows!
The reality show star, whose 72-day marriage ended this week after she filed for divorce from her NBA player husband, legally protected her assets -- but other Hollywood stars haven't been so fortunate. RadarOnline.com has all the details about the dirtiest and most expensive divorces of all times!
It costs a lot to cheat! After Tiger Woods' extramarital affairs went public, his gorgeous wife of over five years, Elin Nordegren may have remained silent, but she saved her scorn for divorce court! The Swedish stunner walked out the marriage with a reported $110 million settlement, and a new take on life.
Article continues below advertisement
When Madonna said 'til death do we part' to Brit director Guy Richie, she apparently thought she meant it! The legendary singer had to pay up when she filed for divorce – to the tune of $76 to $92 million!
The world was shocked when it was revealed that former California governor and Last Action Hero Arnold Schwarzenegger had fathered a love child with the family maid while married to Kennedy clan member Maria Shriver. It didn't take long for the mother of Arnie's kids to lawyer up and file for divorce, and though the results are not yet in, it will clearly be one of the most expensive Hollywood divorces ever.
What other divorces cost the most moola? Find out by clicking here.
RELATED STORIES: