Exclusive
Hoppy Hits Frankel Where It Hurts! Jason Vows To Tear Down Bethenny's Beloved Closet, Turn It Into A Man Cave!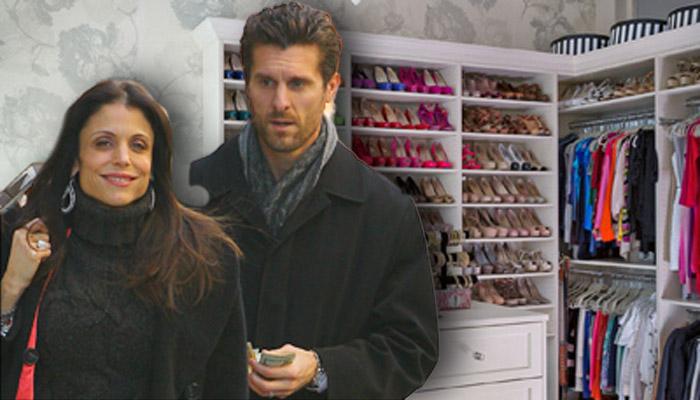 Jason Hoppy really knows how to push his soon to be ex-wife's buttons!
The pharmaceutical executive's bitter divorce battle with Bethenny Frankel has been ramped up to nuclear proportions after he vowed to turn the reality star's beloved walk-in closet, which is bigger than most studio apartments in New York City, into a man cave, RadarOnline.com is exclusively reporting.
"Jason thinks the closet is just ridiculous and it doesn't fit well into the overall floorplan of the apartment," a source tells RadarOnline.com. "When they were still together Jason once accused Bethenny of loving the closet more than him. She is obsessed with material objects and her personal relationships have often suffered because of it. Jason has vowed to immediately tear down that damn closet and turn it into a man cave if he is given the apartment as part of the divorce settlement.
Article continues below advertisement
"Right now, Jason doesn't have a single space in the apartment that is his. Bethenny has her SkinnyGirl offices set up there and she spends a great deal of time in her beloved closet. She calls it her perfect hideaway where she can spend hours at a time staring at her racks and racks of designer handbags and shoes."
As RadarOnline.com previously reported, the former Real Housewives of New York City star recently opened up the doors of the stunning 3,400 square foot abode to Traditional Homes Magazine.
Located in the super exclusive TriBeCa neighborhood, the sprawling, style-savvy living space was renovated by mother-daughter designer duo Mariette Himes Gomez and Brooke Gomez.
Not surprisingly, Frankel told Traditional Homes that one of her favorite spots is the amazing den-turned-master-closet.
"I wanted a closet like this my whole life, and finally, I don't have to shove things under the bed," she said.
As previously reported, the gorgeous apartment has become ground zero in Bethenny and Jason's escalating divorce battle, with both requesting that a judge give them sole use of the residence.
"Jason dealt with all of the contractors and was responsible for the extensive renovations that were done before they finally moved in last year," a source previously told RadarOnline.com. "He isn't just going to walk away from that apartment."