Amish 'Cult' Leader Sentenced To 15 Years For Beard and Hair-Cutting Attacks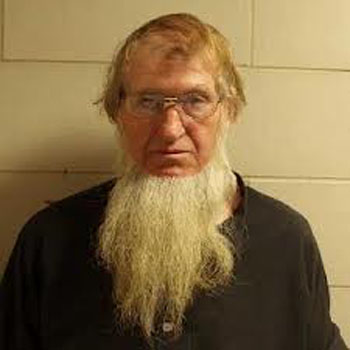 The leader of an extreme Amish sect, which has been branded a cult by many, was sentenced to 15 years in prison Friday for his involvement in the 2011 beard and hair-cutting attacks on his fellow Amish, RadarOnline.com is reporting.
Samuel Mullet, Sr., 67, with his ankles in chains and his beard reaching his mid-chest, was sentenced in a Cleveland, Ohio courtroom for organizing the strange attacks against nine religious enemies and estranged family members, according to the New York Times.
Article continues below advertisement
As previously reported, Mullet and 15 of his followers were convicted last year of hate crimes against the nine men and women whose hair and beards they sheared. Mullet's followers, all but one of whom are related to the sect leader, were sentenced Thursday to between one and seven years in prison.
Prosecutors argued that the assaults were hate crimes because they stemmed from arguments Mullet had with other Amish leaders over accepting disgruntled former members of his sect into their fold.
However, according to the Telegraph, the defense insisted the attacks were financially motivated and therefore should not be viewed as hate crimes.
After marriage, Amish men grow their beards and women let their hair grow long. Beard and hair cutting aims to degrade the victims without actually physically hurting them.
"The beard, what it stands for me, what I know about it, once you're married, you just grow a beard," Edward Mast, Mullet's unmarried 19-year-old grandson, said in an interview last week. "That's just the way the Amish is."
Article continues below advertisement
Mast also said that his family does not believe the attacks were hate crimes, and that he has little sympathy for the victims.
"They got their beard back again, so what's the big deal about it?" He asked.
Mullet told Judge Dan Aaron Polster before sentencing that he had been blamed for running a cult, and that if that was indeed the case "then I'm going to take the punishment for everybody."
According to several blockbuster reports, Mullet was in the middle of conducting a very intimate, bed based, "counseling session" with his nephew's wife when the FBI busted him.
The attacks took place in Ohio between September and November 2011. Ohio has one of the biggest Amish populations in the U.S.