Alabama Bunker Hostage Crisis Finally Over, Five-Year-Old Boy Rescued After Kidnapper Is Killed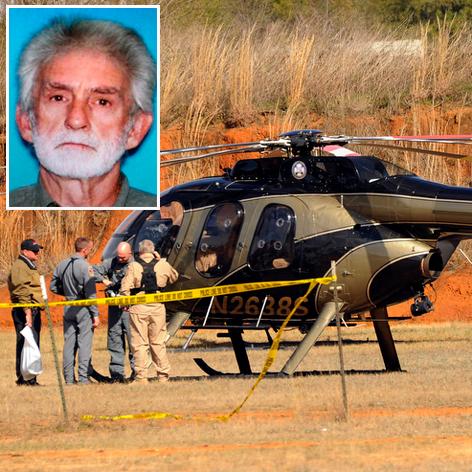 After a tense week-long standoff, the Alabama hostage crisis came to a dramatic end Monday with the kidnapped five-year-old boy safely rescued and his abductor dead.
Details of the dramatic conclusion are slowly emerging from the rural town of Midland City after law enforcement officials revealed that Jimmy Lee Dykes' reign of terror over an autistic boy named Ethan was over, reported HLN.
The young child appeared to be okay as he emerged from the ordeal, an official said, and two ambulances were seen leaving the scene shortly before 4 p.m. local time (5 p.m. EST).
Article continues below advertisement
During a press conference shortly after the daring rescue occurred, a police spokesperson revealed that hostage negotiations had recently deteriorated and Dykes had been spotted holding a gun, leading FBI agents to enter the bunker to swiftly bring Ethan to safety.
As RadarOnline.com previously reported, 65-year-old Dykes ambushed a school bus on Tuesday, shooting the driver, Charles Albert Poland Jr. dead, and snatching the young boy before holing him up in an underground bunker.
Officials revealed that SWAT teams waited patiently surrounding the underground lair while communicating with him through a 60-foot-long plastic ventilation pipe, passing down food, medication and coloring books to the boy.
The Vietnam veteran had a reputation for aggressive behavior among his neighbors, who allege he once beat a 120-pound dog to death with a lead pipe and that he shot at a woman, her son and granddaughter, for which he was due to appear in court to answer charges the day after the standoff began.
"He said he was going to kill us, going to kill us all," said Tarrica Singletary, 14, about the terrifying attack on the school bus, reported ABC News.
"The bus driver kept saying, 'Just please get off the bus,' and (Dykes) said, 'Ah, all right, I'll get off the bus.' He just tried to back up and reverse and Dykes pulled out the gun and he just shot him, and he just took Ethan."