Alabama Bunker Kidnapper Is 'Taking Care' Of His Five-Year-Old Hostage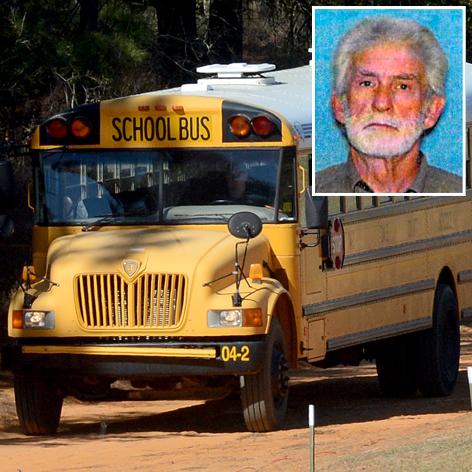 As the dramatic Alabama bunker kidnapping continues, police have revealed they have an open line of communication with the man holding a five-year-old boy hostage underground.
Retired trucker Jimmy Lee Dykes allegedly shot and killed school bus driver Charles Albert Poland Jr. 66, before taking the autistic boy, known only as Ethan, into his bunker.
While he remains underground Alabama police say they are at least in contact with the troubled kidnapper.
Article continues below advertisement
"Through our communication, we've been able to...he's told us that he has electric heaters and some blankets inside, that he's taking care of the boy," said Dale County Sheriff Wally Olson.
The standoff is now in it's fifth day and police are keeping in touch with the Vietnam-era veteran through a ventilation pipe to the underground bunker.
While Olson says he is limited in the information he can release he says Dykes has allowed authorities to deliver coloring books, medication and toys for the boy.
"I want to thank him for taking care of our boy," said Olson. "That's very important."
The sheriff would not say whether Dykes has made any demands. FBI spokesman Jason Pack has said they are trying to establish a command center near the bunker.
The shooting and abduction took place in Midland City, near the small town of Dothan, Ala.
Meanwhile the bus driver's family and friends are planning his burial after he gave his life protecting the children on his bus.
"I believe that if he had to do it all over again tomorrow, he would," said Poland's sister-in-law, Lavern Skipper. "He would do it for those children."