Adrienne Maloof : 'It's Interesting' Yolanda Foster Called Me 'Quite Arrogant'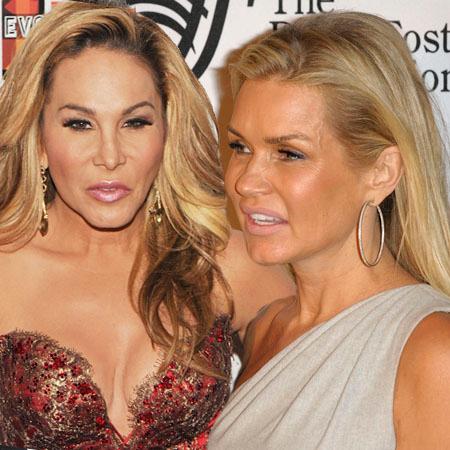 Adrienne Maloof's taking the high road after Yolanda Foster, her castmate on The Real Housewives of Beverly Hills, blogged that she feels the heiress came off "quite arrogant" after passing on a Las Vegas trip with the rest of the cast.
"The reason I am never at these dinner parties is simple," Adrienne said in a new blog. "When the main topic of conversation is attacking and criticizing others, I choose to disengage."
Article continues below advertisement
"We actually have very similar reactions to drama and how we deal: we leave the table or choose not to participate in the event."
Elsewhere in the blog, Adrienne thanked both Camille Grammer and Kyle Richards for their ongoing friendship and support.
The Real Housewives of Beverly Hills airs Mondays at 9/8c on Bravo.