Son Of Los Angeles Clippers Owner Found Dead From Suspected Drugs Overdose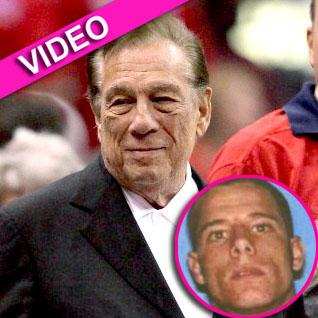 By Debbie Emery - RadarOnline.com Reporter
A drug overdose is the suspected cause of death for Scott Sterling, the son of Los Angeles Clippers owner Donald Sterling, who was found dead at his Malibu home on New Year's Day.
Scott Ashley Sterling, 32, had not been seen by his friends and family for at least two days before his body was found at the home in the 22600 block of Pacific Coast Highway about 11:30 p.m on Tuesday, reported the Los Angeles Times.
Article continues below advertisement
Sheriff's Department spokesman Steve Whitmore confirmed that the son of the Clippers owner and real estate mogul was found alone, and investigators are looking into the the death as a possible drugs overdose, however it will be several weeks before the cause is determined, pending toxicology test.
The tragedy was a harsh blow for the Clippers, whose impressive 17-game winning streak was also broken on Tuesday night with a loss to the Denver Nuggets.
Khloe Kardashian's husband, Lamar Odom, currently plays for the what used to be considered Los Angeles' second-rate team, and will face-off against his former teammates when they host the Lakers on January 4.
Scott Sterling was no stranger to trouble with the law as a teenager. In 1999, the then 19-year-old was arrested for shooting a friend in the legs with a shotgun during an argument at his father's mansion, but the county district attorney's office declined to file criminal charges, citing credibility problems with the victim.