Shakira Welcomes Baby Boy!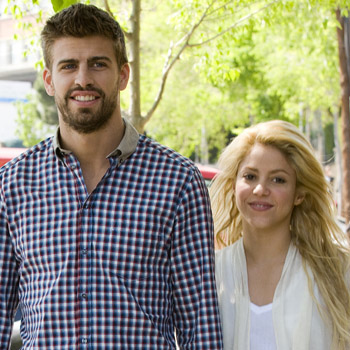 Shakira and her boyfriend Gerard Pique welcomed a healthy baby boy on Tuesday, RadarOnline.com has learned.
"We are happy to announce the birth of Milan Piqué Mebarak, son of Shakira Mebarak and Gerard Piqué, born January 22nd at 9:36pm, in Barcelona, Spain," The Voice coach posted on her official website.
"The name Milan (pronounced MEE-lahn), means dear, loving and gracious in Slavic; in Ancient Roman, eager and laborious; and in Sanskrit, unification.
Article continues below advertisement
"Just like his father, baby Milan became a member of FC Barcelona at birth.
"The hospital confirmed that the couple's first child weighed approximately 6lbs. 6 ounces, and that both mother and child are in excellent health."
Shakira confirmed her relationship with Gerard in March, 2011 and announced she was pregnant with their first child together in September, 2012.
RELATED STORIES: