San Francisco 49ers Star Michael Crabtree Investigated For Sexual Battery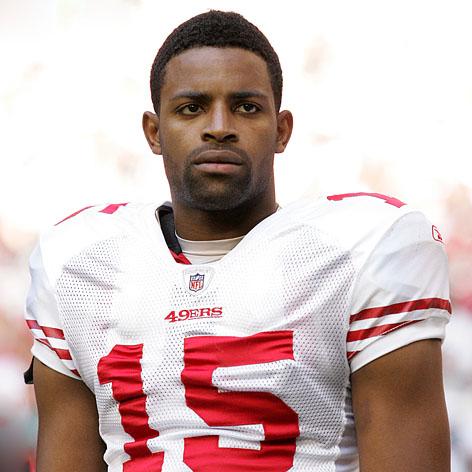 This has not been a good week for superstar athletes.
On the heels of Lance Armstrong's stunning confession to doping and Notre Dame's Manti Te'o being caught up in a bizarre Internet girlfriend scam, San Francisco 49ers superstar Michael Crabtree is being investigated for sexual assault.
The wide receiver is accusing of committing sexual battery on a woman in a San Francisco hotel room early Sunday morning, the San Francisco PD said in a written statement. The alleged assault came just hours after Crabtree's spectacular two touchdown division play-off game against the Green Bay Packers.
Article continues below advertisement
Crabtree has been interviewed with his attorney present and has cooperated with the investigation, the police statement said. He was not arrested and agreed to be available for further questions in the future.
According to the cops, the investigation is being handled by the department's special victims unit, and when it is completed, the findings will be forwarded to the D.A.'s office for a decision on whether charges should be filed.