Robert Pattinson Dumps Kristen Stewart – Again! (Or Did He?)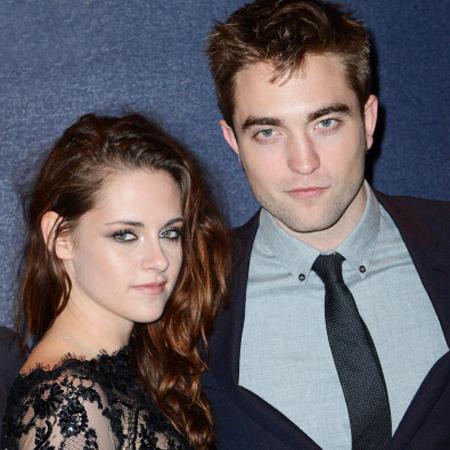 Robert Pattinson has dumped Kristen Stewart for the second time, according to a story in UK's The Sun. But here's the rub – according to another outlet, the couple was spotted only days ago at a Golden Globes after party, although, curiously, there aren't any photos of them together.
The heartbroken Brit, 26, reportedly broke the news to Stewart, 22, over the weekend, telling her they would be better off as friends, according to The Sun.
Article continues below advertisement
The paper quotes a source as saying: "She flew to LA and was supposed to be Rob's date for the Golden Globes, but he told her he wants to cool it off. (The couple was not photographed at the awards show – only at the after party.)
"He loves her but would rather go back to being good friends so they can rebuild their trust and focus on work after Twilight.
"Kristen's upset but understands. She shouldn't have pushed him to reconcile after her infidelity. She's hoping he'll come round and time will be a great healer."
The Sun says Pattinson's friends and family in London had urged him not to get back with his cheating girlfriend.
The source added: "He was getting so much pressure to ditch her. His friends told him to focus on his career and said she was wrecking his chances."
The paper also claims R-Pattz is planning to stay in his Los Angeles home while Kristen – who recently purchased a mansion in L.A. – is moving to New York to make a fresh start. An insider said: "She feels people leave her alone there and she has a bit more peace."
As RadarOnline.com previously reported, Stewart had been growing increasingly frustrated by Pattinson's reluctance to fully forgive her and re-commit to their relationship following her cheating scandal last summer with 42-year-old married man Rupert Sanders, who directed her in Snow White and the Huntsman.
Robert had been playing hard to get with Kristen, since rekindling their romance and a close source says the actress told RadarOnline.com she was starting to get fed up because she feels that she's been putting in all the effort to make it work.