Meet The Plastic Wives! Trust Us -- You Will Not Believe What They've Had Surgically Altered!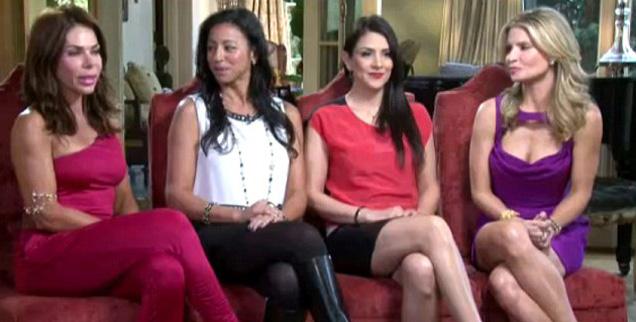 Nose jobs, boob jobs and liposuction are all popular and socially accepted types of plastic surgery, but a new reality show is lifting the lid on some definitely less conventional procedures, and you won't believe what they are!
RadarOnline.com sat down for an eye-opening exclusive chat with the ladies from TLC's new hit show, Plastic Wives - who openly discuss their numerous surgeries some in VERY VERY private places - which have all been performed by their plastic surgeon husbands.
Article continues below advertisement
Frances Marques candidly admits she's had everything nipped, tucked and pulled : "From my head to my camel toe, I've had my eyes, my nose, my breasts done four times….. and my labia."
Errrrmmm…. Excuse me?!!
In a distinctly TMI moment (you have been warned!) Marques explains that she always felt like her labia was "larger than I would have liked, it was just hanging down there so I had my husband trim it and now it's perfect!"
For interested ladies, the procedure apparently takes about 45 minutes and requires only a local pain killer, and Frances assures that the post surgery recovery is quick and easy.
Veronica Matlock is also a big fan of "lady parts" rejuvenation surgery, explaining that after she gave birth she would have trouble with embarrassing leaks if she coughed or laughed.
"I had stress incontinence and it was disgusting!" She says. "So my husband fixed it for me and I'm so happy, my life is normal again. I couldn't go out and have a drink with my friends and have a good time without having small accidents!"
Article continues below advertisement
Meanwhile, Danya Devon tells RadarOnline.com why she decided to do the show.
"I'm very comfortable with the lifestyle I have and we're always discussing our surgery so it's better to show people that it is acceptable on TV," she says, going on to explain that she knows there may be negative backlash but feels it is worth taking the risk in order to possibly help other women.
"I don't want people to feel inadequate," she says. "If they want to change something, even things that people can't see, they should be able to!"