Olympic Skater Michelle Kwan Weds White House Staffer Clay Pell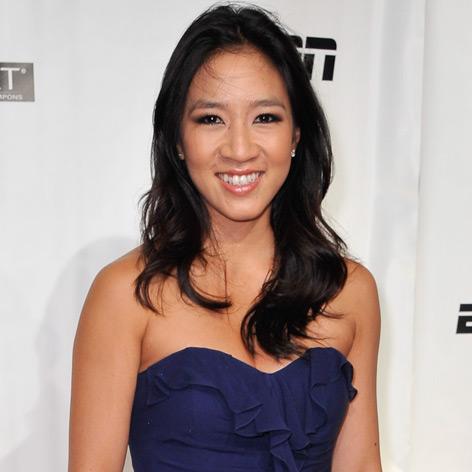 Family, friends and Olympic champions watched on Saturday as figure skating queen Michelle Kwan tied the knot.
The 32-year-old wed her beau 31-year-old Lieutenant Clay Pell in Providence, Rhode Island and the happy couple was all smiles as they exited the church.
The bride wore a Vera Wang dress while the groom was decked out in his Coast Guard uniform.
Kwan got engaged to Pell – who is also director for strategic planning on the National Security staff at the White House – back in September.
Article continues below advertisement
"I never was one who believed in love at first sight, but I have to admit it happened for us," she said at the time of the announcement.
"I felt there was a magnetic connection between us. I thought he was the one from the beginning."
Fellow Olympians Brian Boitano, Dick Button, Dorothy Hamill and ice skater, Kwan's brother-in-law, Peter Oppegard were also at the wedding.
"You could feel the love Michelle and Clay have for each other," a guest told People. "They are truly a perfect match."